"The doctor of the future will give no medicine but will instruct his clients in the care of the human frame, in diet, and in the cause and prevention of disease."
– Thomas Edison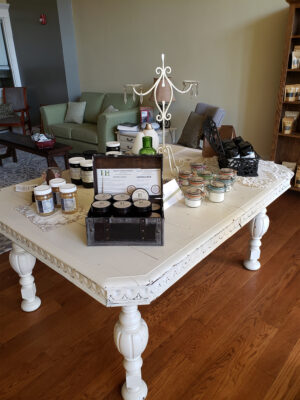 Meridian

Testing

Learn how you can enhance your life through meridian testing. Contact us today for more information.
What is BioScan (BIM) Testing?
---
The BioScan testing process involves measuring electrical conductivity at responsive points (meridian acupuncture points) on the skin of the hands and feet. As a client moves toward or away from health, the condition of any particular organ or system can be sensed along the meridians at representative points.
Balance Your Body
A comprehensive foundational whole-body assessment can begin to significantly transform your health. We will start with a 100-point BioScan Stress Reduction analysis, combining ancient energetic testing techniques with state-of-the-art technology.
This includes an exclusive six-phase chart of homotoxicology. And, you get a personalized review of your vitamins, herbals, and supplements.
This is an extensive health and wellness consultation. You will leave with a customized protocol action plan.
Balance Your Scales
Scans can identify a starting point for any weight loss program. Meridian balancing of the specific systems and organs will help the body to cleanse, repair, and strengthen. Identifying potential digestive burdens, food stressors, and emotional imbalances, you will enhance your chances of a more successful weight loss program.
Strengthen Your Body Systems
Your personalized health profile will analyze your body's functional status, determining areas of energetic strength and determining if any disturbances are affecting bones, muscles, and joint health.
How BIM Testing Can Help You
---
Is Your Teen Imbalanced?
Identify stressors that potentially add to sleep issues, skin problems, moods, and energy levels for your maturing young adult.
Balancing Your Baby
A safe, painless, and noninvasive assessment for your baby. Crying? Skin rash? Food stressors? Listen to your baby's energy to gently guide them back to a state of balance.
Toddlers Can Be Imbalanced Too
Determine what stressors may be throwing your little one off balance. Environmental, food, emotional, and chemical scans available.
Stress Reduction
A Sensitivity Scan to determine potential stressors that may cause your body to be imbalanced. Environmental, food, emotional, and chemical scans. Packages vary based on specific needs.
Stop In For Mini Spot Check
A quick check for acute conditions such as skin rashes, digestive complaints, and seasonal sinus conditions.
Essential Oils Analysis
Determine which oils energetically balance with your body.
Ask About Pet Testing!
Pets can be imbalanced too! Send in your animal's hair, nails, or saliva for testing. Or, send in a photo or provide the name of your dog's food and treats.
We have a technician who works exclusively with pets. Depend on us to find out what's going on and then suggest a noninvasive, comprehensive, and personalized plan to help.
We can even travel to you for convenient testing in the comfort of your own home.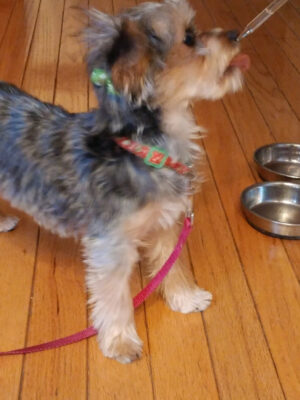 What People Say About Meridian Testing
"She is like a new kid! Not constipated, no bloating, no gas—none! Finding out her food sensitivities was life changing. Happy Kid! Sleeps now through the night. No stomach pain—just turned age 3. Thanks for our new happy girl!!"
Dianna C.
"Within 2 months of starting the recommended treatment, it has given me my life back! I'm back to 90% of my old self in just 5 months! I didn't think it was possible. I feel incredible and extremely happy and alive! I tell everyone about my incredible journey and the help I've received."
Heather
"Lots of energy in a month! My hands are no longer numb or tingly. In such a short time, I'm no longer in a fog. I now feel my best. One month ago, my symptoms were: Barely walk/Stiff/No energy – Stiff joints. Hands were stiff and my thumbs were tingly. Thank you!"
Mechelle
"Just wanted to report back to you on Evey's condition since her appointment! She's actually doing really wonderful… we figured out that our washing machine was EXTREMELY moldy inside (it was a front loader) and she was having a severe reaction to the mold on her clothes and blankets! Since we bought a new washer and I literally washed everything in our house. Her rash has cleared, congestion went away, cough is gone and she's feeling SO much better.I just wanted to say thank you so much for your help!! I could have searched and searched for the answer and never know that mold was a problem because it wasn't affecting anyone else in our home! You're amazing!!! Thank you!!!"
Catie
"I am so much better and happy! I was able to be outside and mow for hours for the first time in years! I was unable to be outside for long periods of time in the past due to severe allergies."
Sharon
"We only did the 10 day cleanse but we both could see a difference! We gave up pop and are drinking our tea without sugar and I've given up milk! We are definitely making better choices, not perfect yet but we're working on it."
Michelle
"I'm so thankful my friend sent me to Reneé! I went in for my stomach and realized my 3 month old's stomach was super messed up as well! She has been a lifesaver and super caring for both of us! Why wouldn't you have her tell you exactly what is wrong instead of guessing? Thank you! Thank you! Thank you!"
Melody
"I am doing great and love this new eating style."
Cidney (Age 8)